Electronic Business & Consumer Solutions
Whether you need big repairs on small devices or small repairs on big devices, USSI Global manages repair and warranty services for commercial and consumer electronics.
Customized solutions, made easy
Digital displays provide information for customers and employees across a variety of businesses and facilities, from restaurants and conference centers to airports and government agencies. A malfunctioning display means less information or reduced ad-based revenues. With a customized service level agreement (SLA) from USSI Global, your organization can resolve your display issues in as little as one day. We even offer scalable services for special short-term projects, such as product recalls.
If something goes wrong, trust USSI Global to troubleshoot and resolve the problem quickly to minimize downtime. We handle repair requests for major manufacturers, including warranty service and out-of-warranty (OOW) issues. Not sure if you should repair or replace your display? We have the information to help you decide if your repair is worth the expense. From ordering parts to RMA (return merchandise authorization) processing, our 24/7/365 call center is ready to serve you and your customers.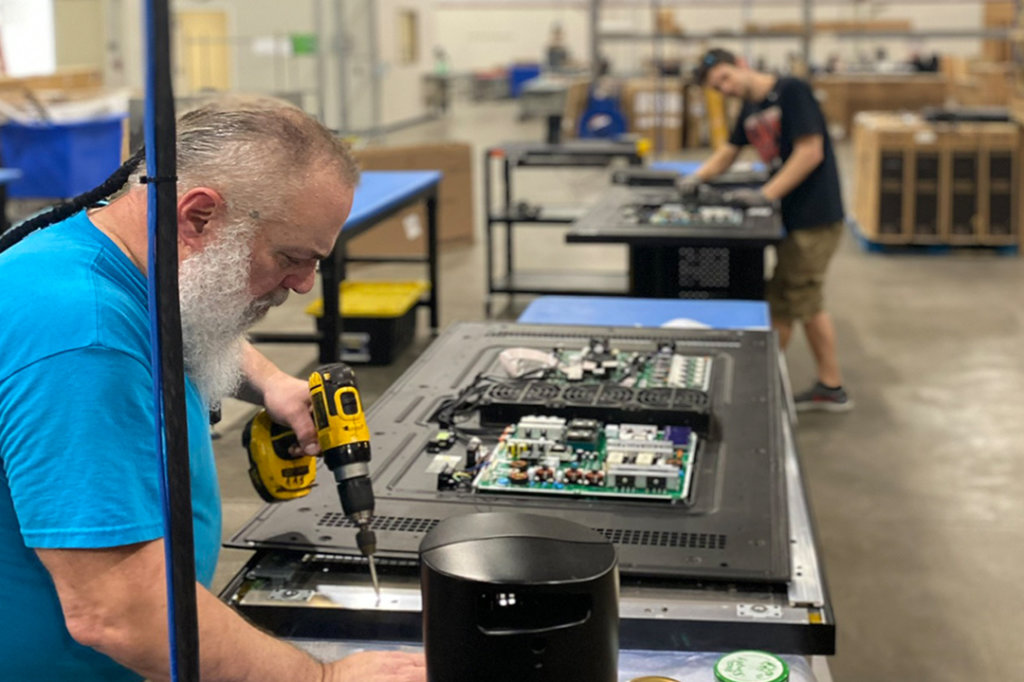 USSI Global offers on-site repair as well as depot repair. Need to evaluate your equipment? USSI Global has you covered with bench testing, as well as equipment cleaning and repackaging.
Need parts? USSI Global handles it. Our comprehensive shipping and receiving system with serial number tracking takes the guesswork out of your order. Advance exchange is also available with flexible shipping options.
Electronic Business & Consumer Case study
Samsung Fast Track Service
Customer Challenge
USSI Global Solution
Collaborative Results
Customer Challenge
Samsung digital displays are installed in public spaces everywhere, and keeping up with repairs is a daunting challenge. Samsung required a partner that could store, repair, and ship displays on an accelerated timeline for its customers.
USSI Global Solution
Collaborative Results